220nF 630V Capacitor Pack
This is a pack of five 220nF 630VDC working polyester film capacitors.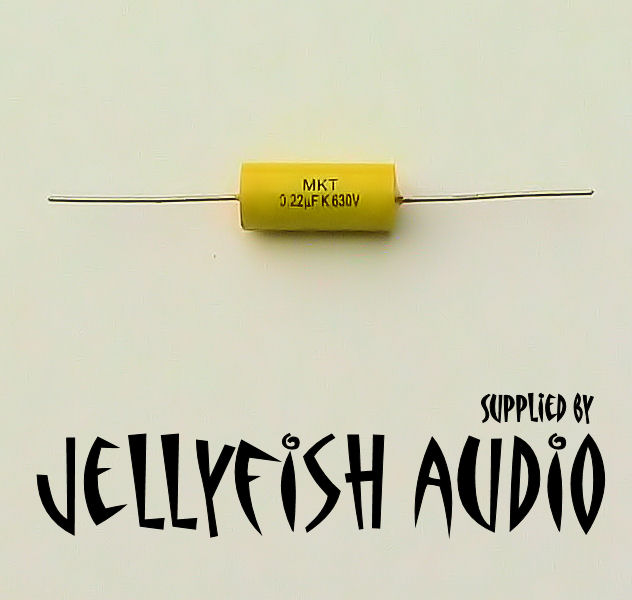 This pack of Polyester Film Capacitors is suitable for audio coupling between stages in valve amplifiers, radios, radiograms or any high voltage circuit.
These components are supplied from UK stock.... why wait a month for deliveries from the far east?
Dimensions: 20mm long, 8mm diameter
Price: £1.50