6P7S / G807 pair of ceramic 5 pin chassis sockets
This is a pair of high quality ceramic 5 pin chassis mounting valve sockets with solder tags to suit the Russian 6P7S output valve listed in our shop, or for the G807 western direct equivalent valve. Note that some 6P7S valves have Octal 8 pin plugs, and if you already have these valves then you should instead order the Octal sockets shown in our shop.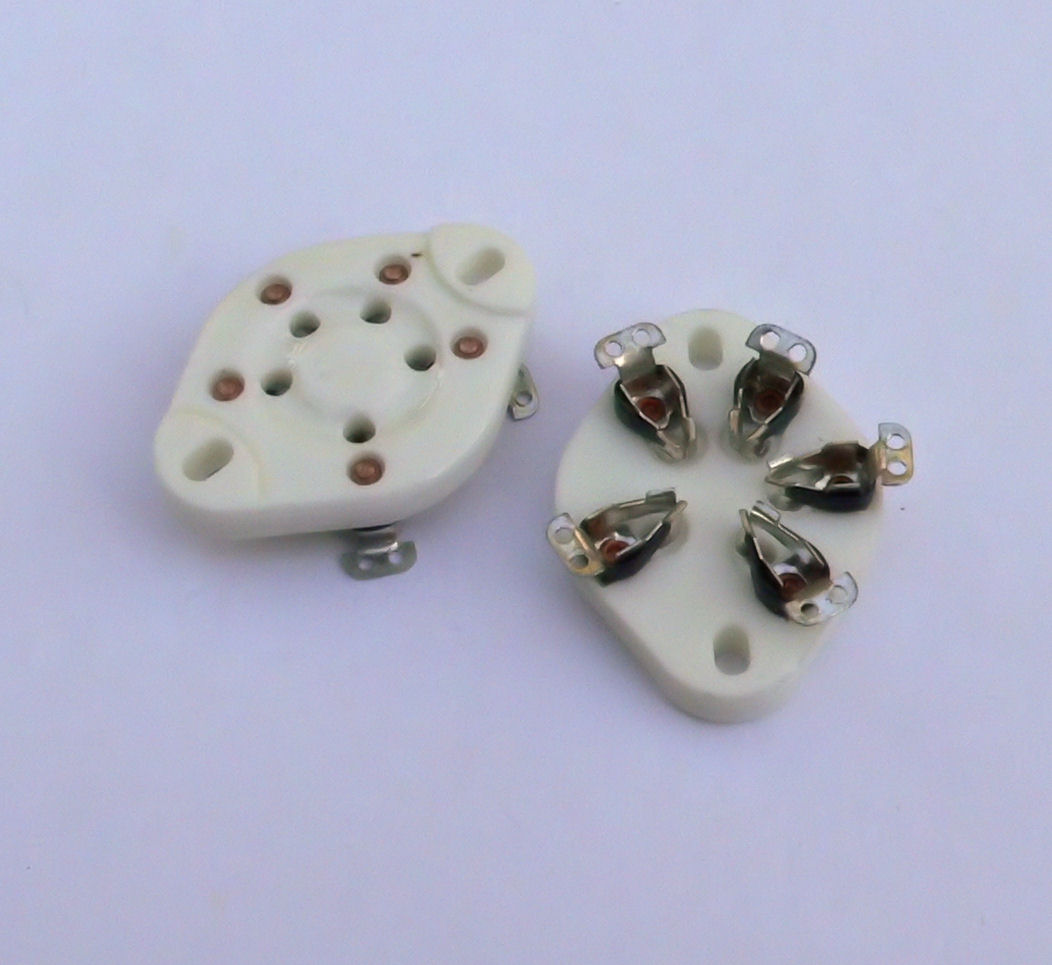 Mounting hole centres are 44mm apart and will accept M4 screws. Designed to mount under the chassis, these sockets require a 35mm diameter chassis hole to clear the valve base.


Price: £3.99