EL84 Matched Pair
This is a factory matched pair of the highly regarded EL84 valve from Shuguang.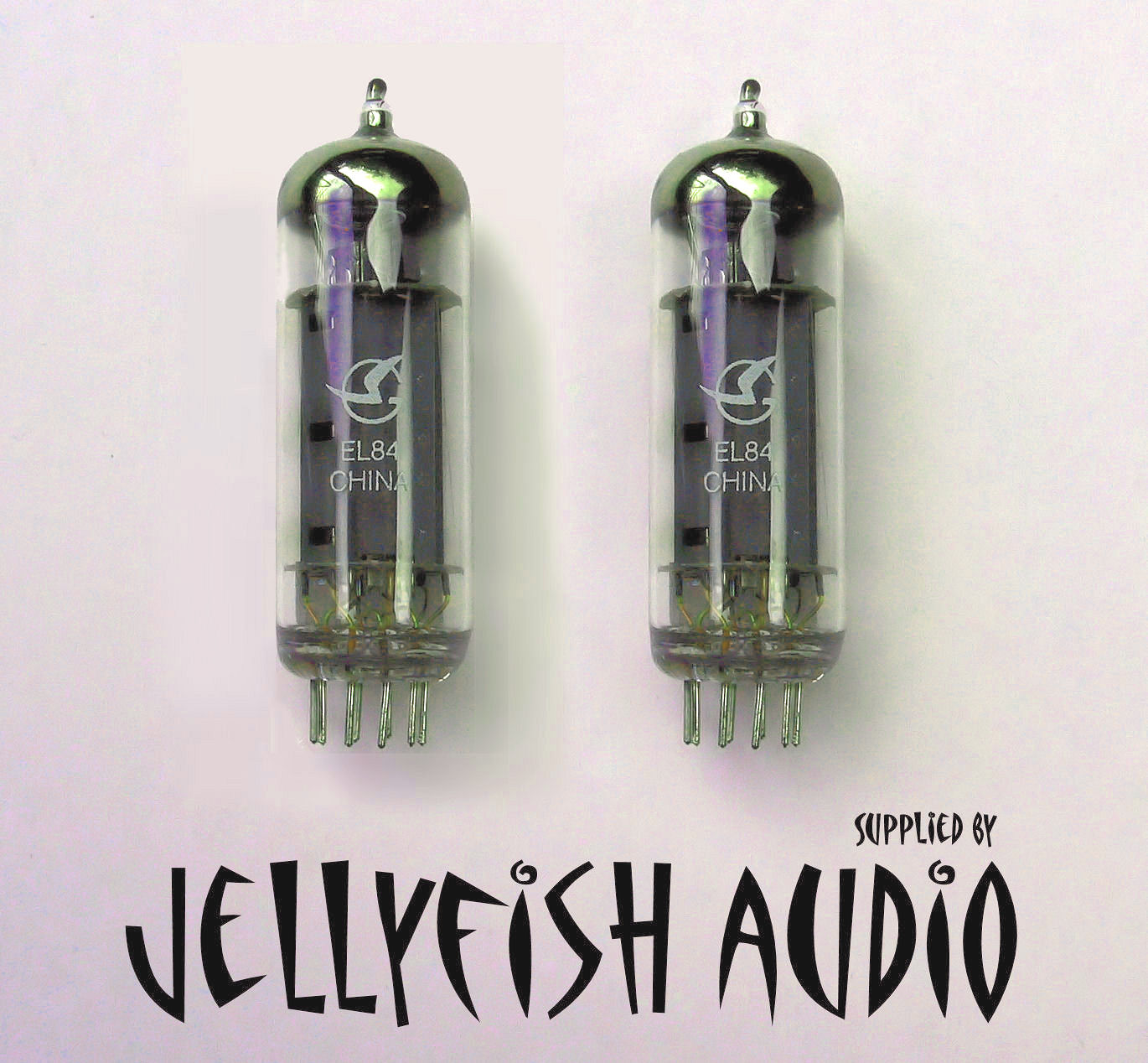 An ideal replacement for EL84 valves in Marshall 18/20W and other guitar amplifiers or audio amps, or for use in DIY build Hi-Fi quality stereo Single Ended and mono Push Pull amplifiers.
Factory matched to within 1mA anode current.
Sent by First Class post for fast delivery.
Price: £20.99