Peavey Guitar Amp Valve Kit for Classic 30, Classic 50, Delta Blues 115 and 210 models
This valve kit consists of four x Shuguang EL84 power valves (matched quad) and three 12AX7B for the preamp and driver positions.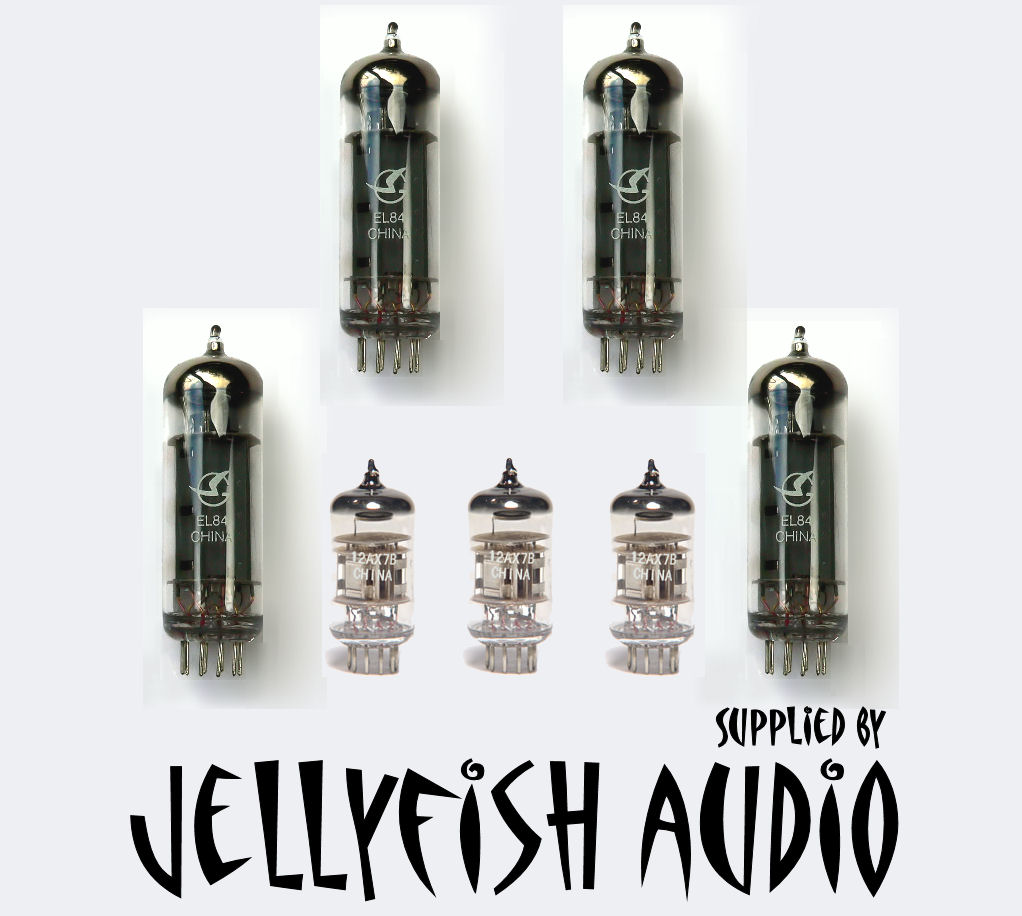 This kit is the perfect solution to repairing or reviving the Peavey Classic 30 & 50 or the Delta Blues 115 or 210 models.
The Shuguang 12AX7B supplied in these kits
offers even lower noise than the 12AX7A, but with the same high gain figure for a bigger sound with less hiss!
Offered at a price of just £64.99 (a saving of ££ over individual valve prices)!