EL84 Valve kit for Class 5 Marshall guitar amplifier
This valve kit consists of one x EL84 power valve and two 12AX7B low noise valves for the preamp and driver positions.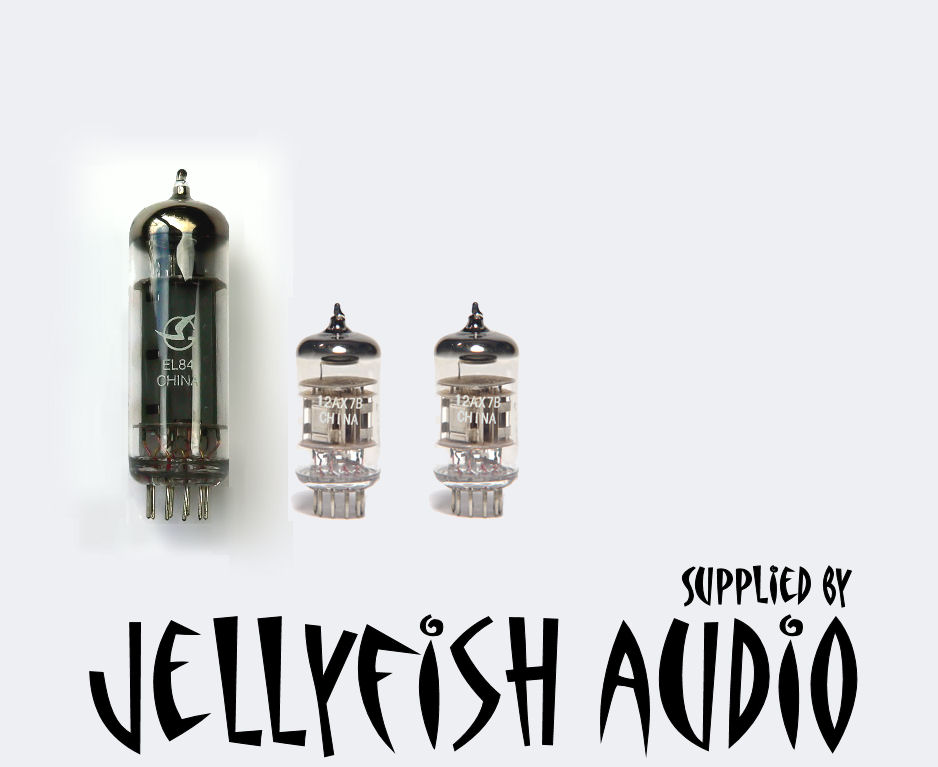 A Shuguang EL84 Valve will be supplied in this kit.
The Shuguang 12AX7B supplied in these kits offers even lower noise than the 12AX7A, but with the same high gain figure for a bigger sound with less hiss!
Offered at a price of just £22.99, saving over ££ off the price of the individual valves!