EL84 Valve kit for 20/20 Marshall guitar amplifiers
This valve kit consists of four x EL84 power valves, two 12AX7B low noise valves and one 12AU7 for the preamp and driver positions.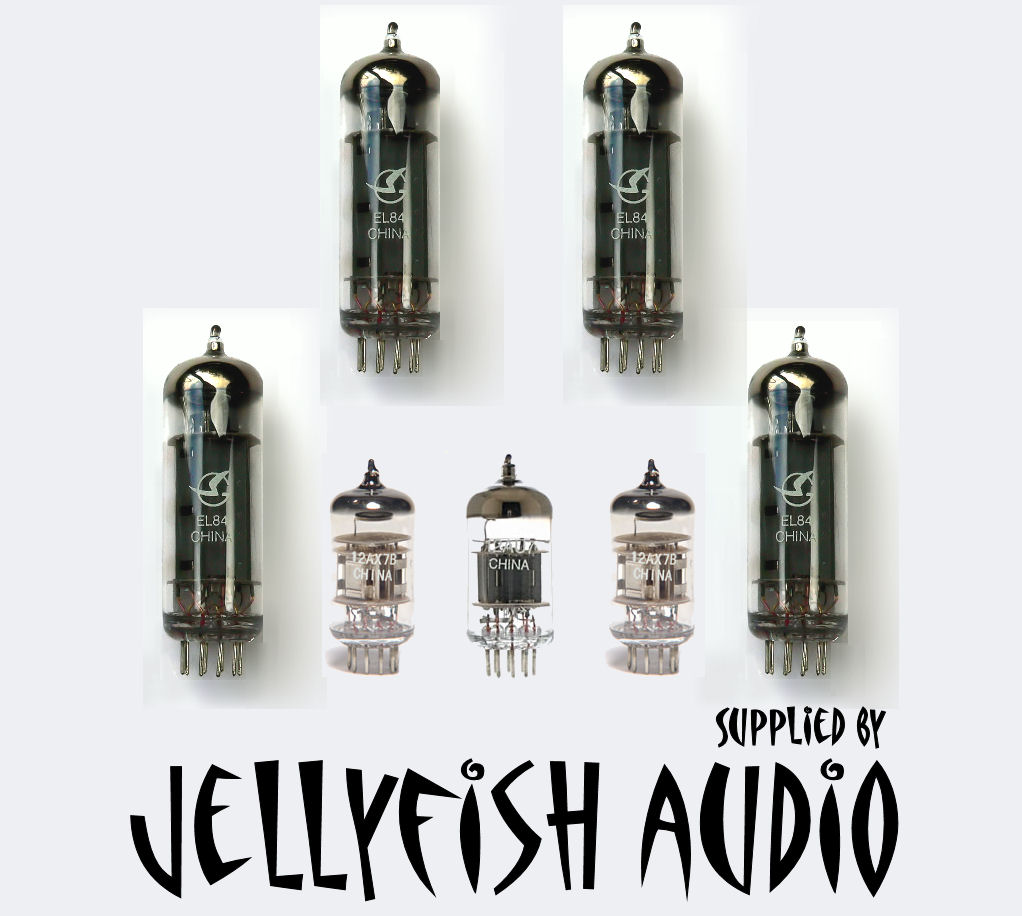 Shuguang EL84 Valves will be supplied in this kit as a factory matched pair.
The Shuguang 12AX7B supplied in these kits offers even lower noise than the 12AX7A, but with the same high gain figure for a bigger sound with less hiss!
Offered at a price of just £56.99, saving over ££ off the price of the individual valves!