EL34 Valve kit DSL50, TSL60/TSL601/TSL602/JCM600 Marshall amplifiers
This is a brand new factory matched pair of the highly regarded uprated EL34-B version of the classic EL34 valve from Shuguang with 30W anode maximum power for longer life and better reliability, along with four of the latest extra low noise high gain 12AX7B double triode valves for extra crunch and drive without the extra hiss!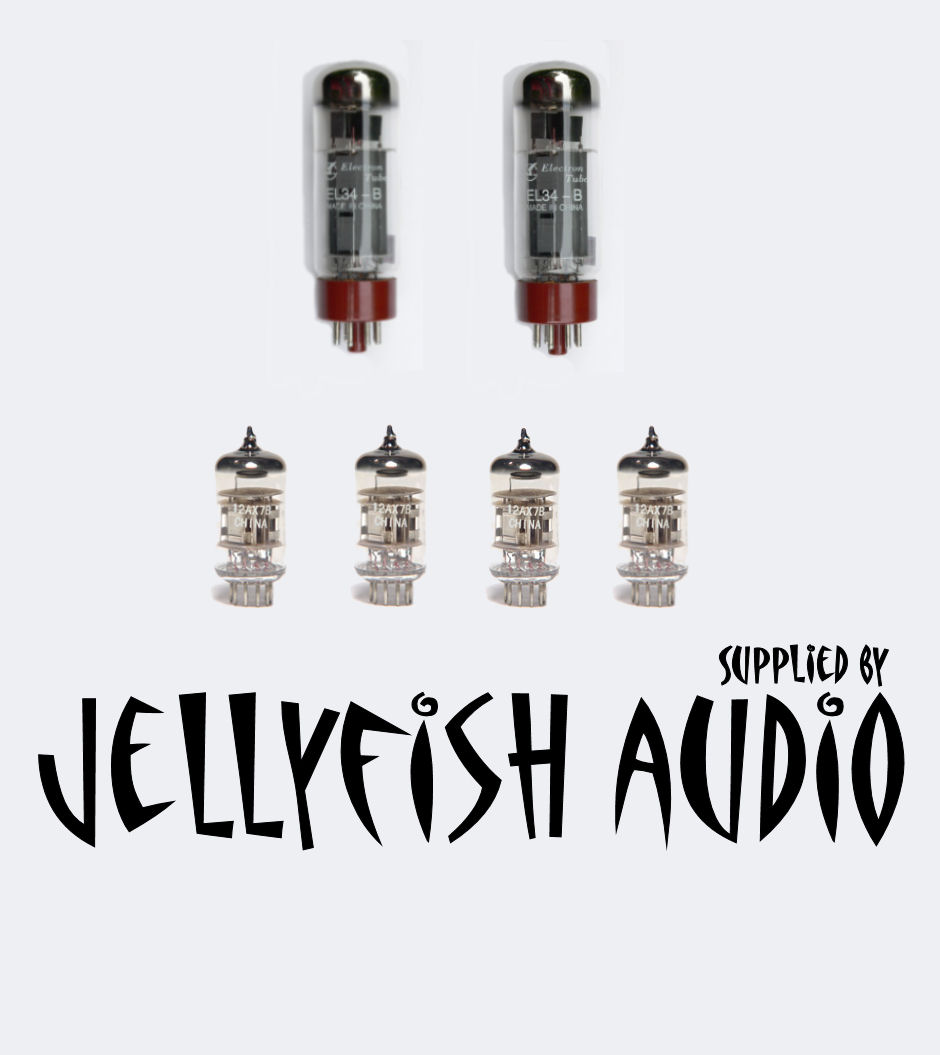 This is an ideal upgrade replacement set of valves for Marshall models: DSL50, TSL60, TSL601, TSL602, JCM600 and any other guitar amp using two EL34s and four 12AX7s.
Shuguang EL34-B Valves will be supplied in this kit, with a higher maximum anode/plate power dissipation (up from 25W to 30W per valve) so this means you can push your amp harder without "red plating" your output valves.
The Shuguang 12AX7B supplied in these kits offers even lower noise than the 12AX7A, but with the same high gain figure for a bigger sound with less hiss!
Offered at a great price of just £59.99, saving £££ over the price of the individual valves!