Valve kit for Blackstar HT Club 40 amplifier
This valve kit consists of two matched EL34-B uprated power valves and two 12AX7B low noise valves for the preamp and driver positions.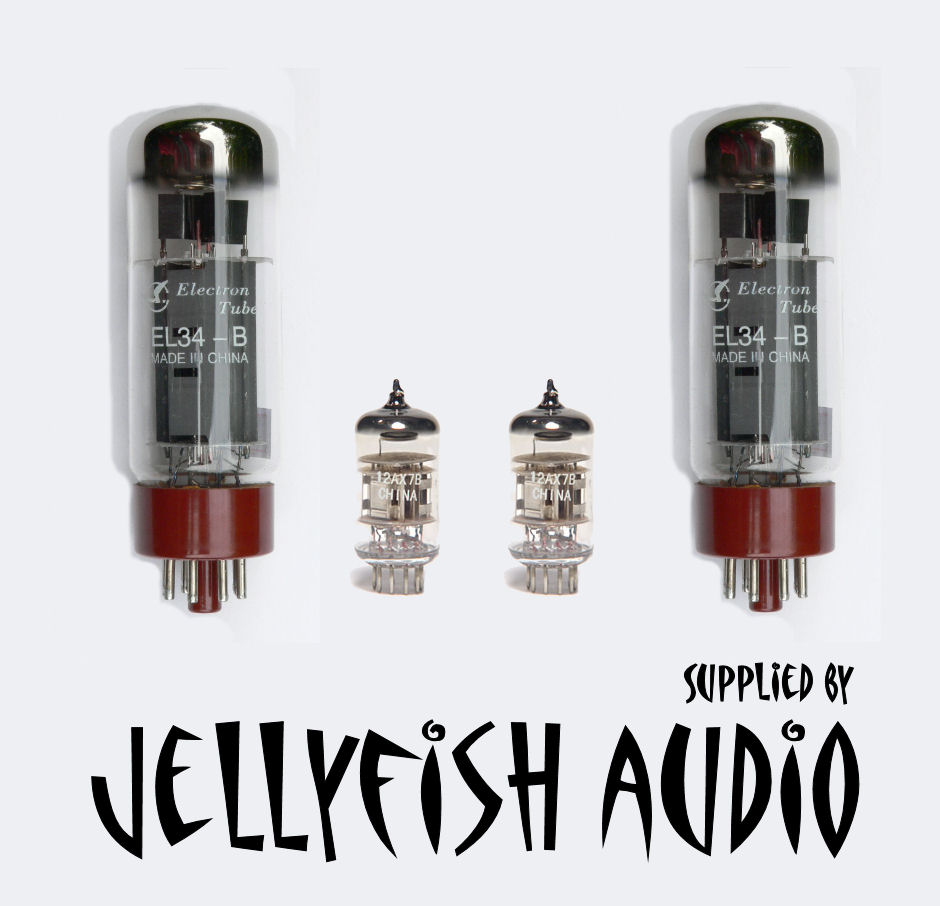 The Shuguang uprated EL34-B version of the classic EL34 valve is used in this kit, with anode maximum dissipation raised from 25 Watts to 30 Watts for longer life and reliability. The Shuguang 12AX7B supplied is the improved lower noise version for high gain and drive without the extra hiss!

Offered at a fantastic introductory price of just £35.99!