Blackface Deluxe / Super / Twin Reverb style assembled AB763 Turretboard
We can supply individual hand wired Turret Boards fully loaded with high quality, high voltage components to help you convert a modern PCB based amplifier into a turretboard handwired version, or to build a hand wired Fender Blackface amplifier clone.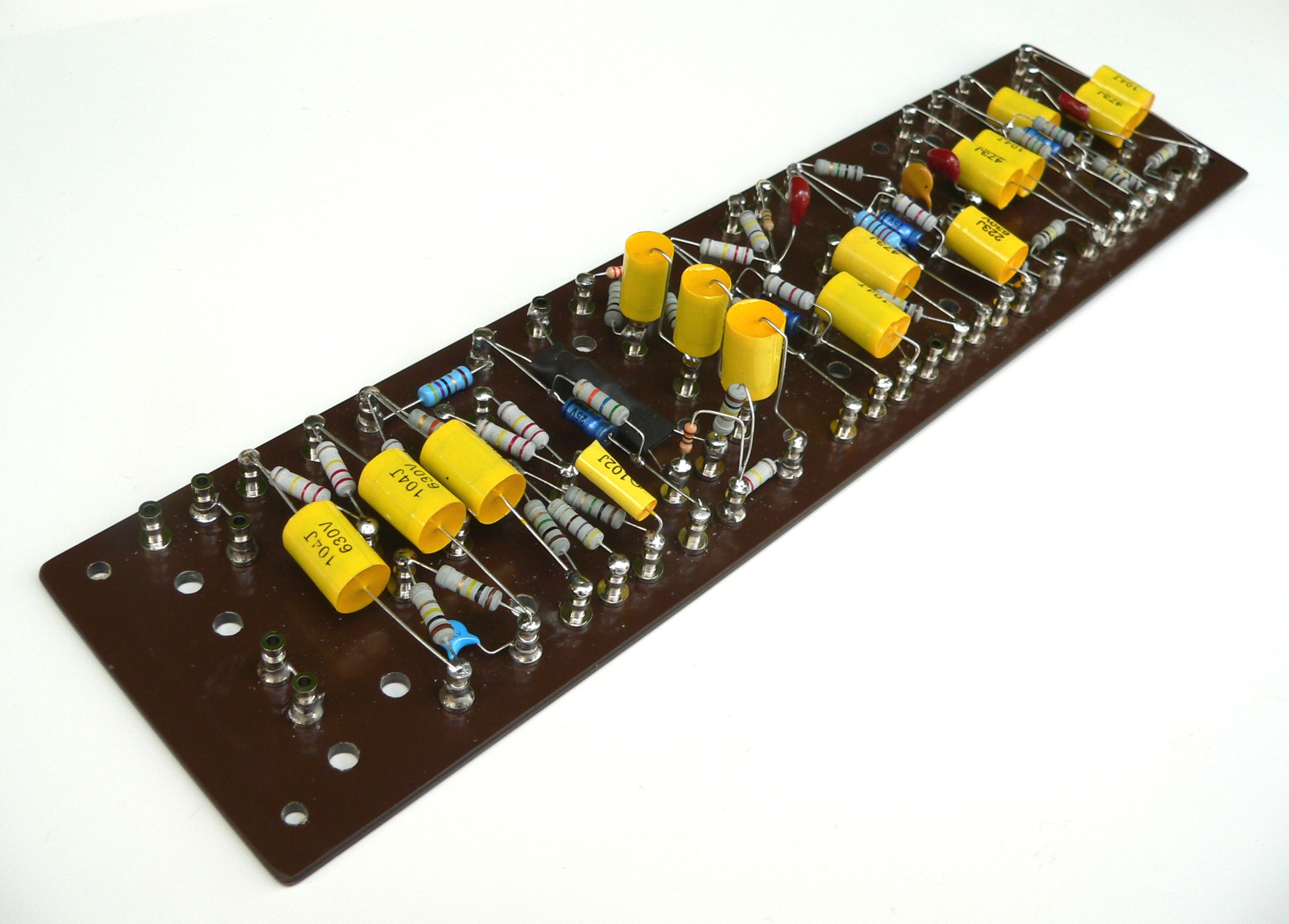 This board is a compact sized 297mm x 70mm turretboard built on 2.5mm thick heavy duty Paxolin sheet in traditional deep brown.
It is fitted with sturdy turret lugs standing 8.4mm above the board, fully wired and tested and ready to use.
The version of the board shown is wired for 60W 6L6 x 2 based amplifiers with 12AX7, 7025 and 12AT7 preamp/driver valves (valves not included but available from us, see our valves section for details), but we can also supply Fender Champ, Pro, Deluxe non reverb etc so contact us by phone or email and let us know which version you would prefer and we can send you a quoatation.
See our other pages for 6L6-GC and 12AX7 valves and valve kits and other parts also used in this circuit and other Fender amps. Also now available are capacitor clamps to mount large can capacitors on your chassis.
Price: £129.95