50W/100W Plexi JTM45/JTM50 or JCM800 2203/2204 style assembled Turretboard
We can supply individual hand wired Turret Boards fully loaded with high quality, high voltage components to help you convert a modern PCB based amplifier into a turretboard handwired version, or to build a hand wired JCM800 2204 clone.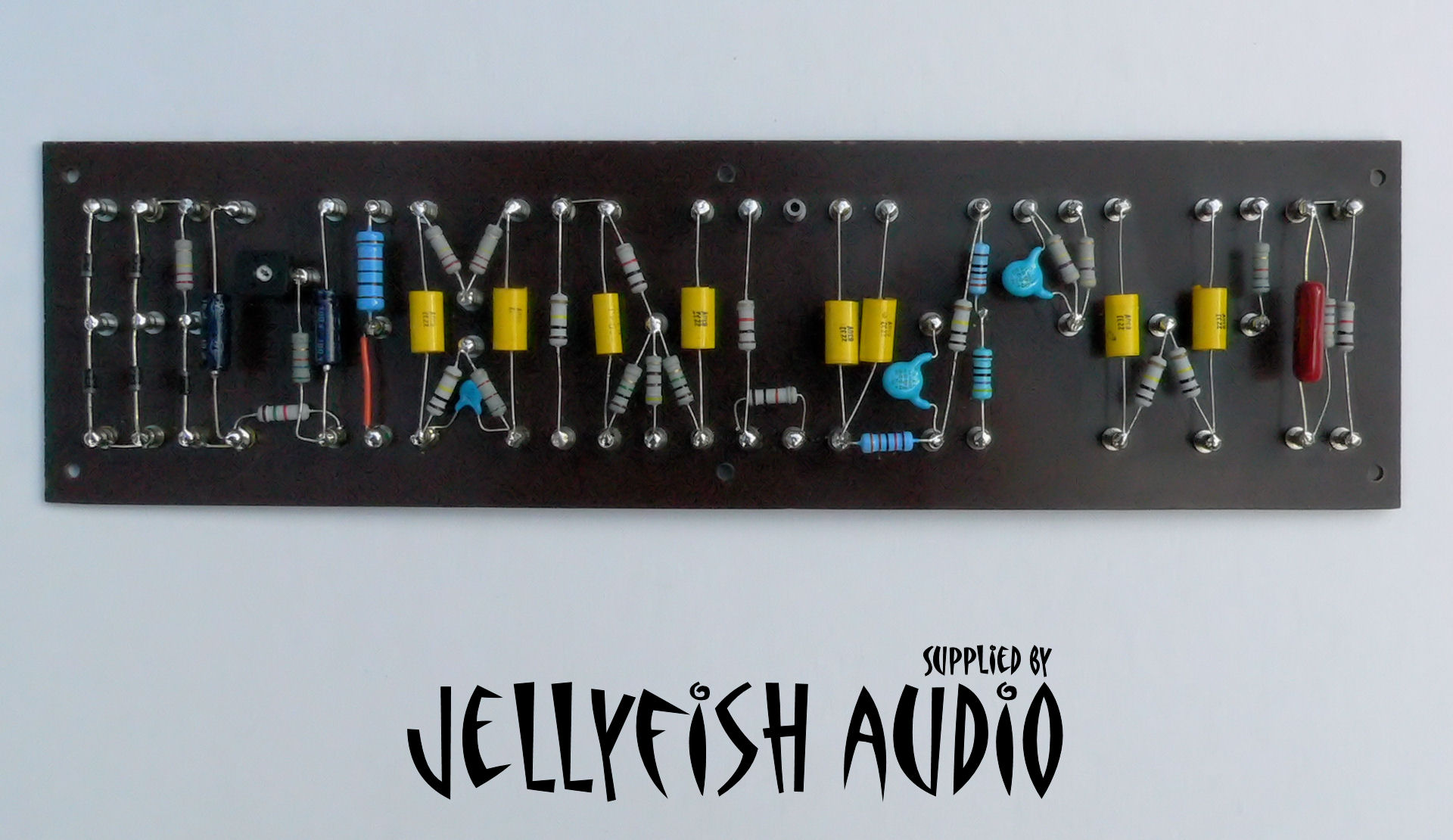 This board is a full size 297mm x 80mm turretboard built on 3mm thick heavy duty Paxolin sheet in traditional deep brown.
It is fitted with sturdy turret lugs standing 8.4mm above the board, fully wired and tested and ready to use.
The version of the board shown is wired for 50W EL34 x 2 based amplifiers with 3 x 12AX7 preamp/driver valves (valves not included), but we can also supply 100W 2203 or 2 channel JTM45/JTM50 Plexi style versions by arrangement, contact us and let us know which version you would prefer when you order.
See our other pages for EL34 and 12AX7 valves and valve kits and 50uF+50uF can style electrolytic capacitors also used in this circuit. Also now available are capacitor clamps to mount these large can capacitors on your chassis.
Price: £79.95