Fender Champ style assembled Turretboard
We can supply individual hand wired Turret Boards fully loaded with high quality, high voltage components to help you rebuild your Fender Champ or create your very own Fender Champ 5E1 or 5F1 replica!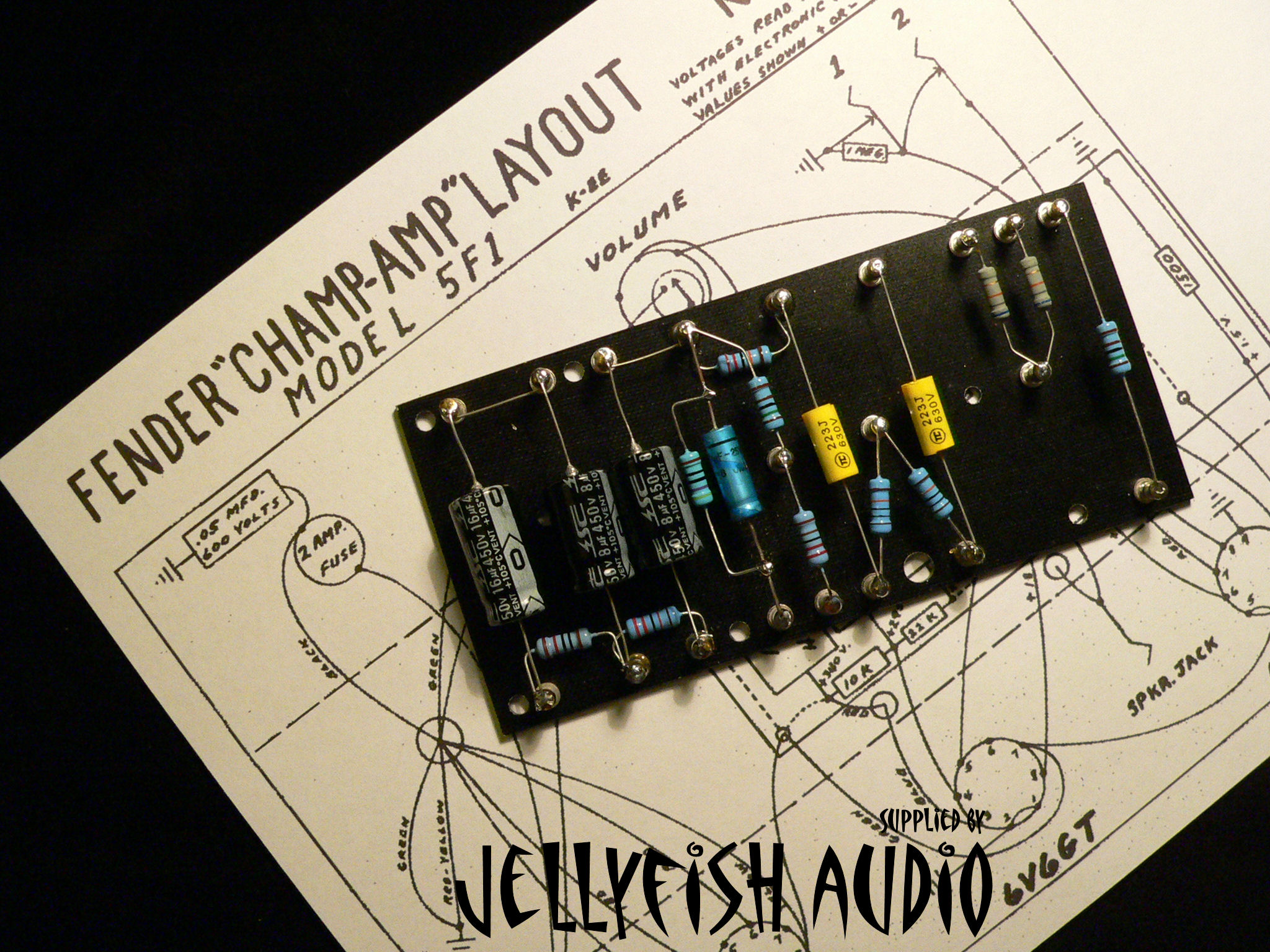 This board is a 150mm x 70mm turretboard built on 2mm black fibreboard.
It is fitted with sturdy turret lugs standing 8.4mm above the board, fully wired and tested and ready to use.
The version of the board shown is wired for for the Fender Champ 5F1, but if you want a variation or modification then contact us for details before ordering.
See our other pages for 6L6 and 12AX7 valves and valve kits also used in this circuit.
Price: Special Offer - £34.95