High Voltage Axial Electrolytic Capacitors, for Guitar and Hi-Fi Valve Amplifiers and Radiograms
This is a range of high voltage Axial Electrolytic Capacitors suitable for HT power supply smoothing in hi-fi or guitar valve amplifiers, radios, radiograms or any high voltage circuit. Suitable for use in Marshall Plexi and Fender amps and clones, and especially suited for turretboards, eyelet boards and point to point handwired amps.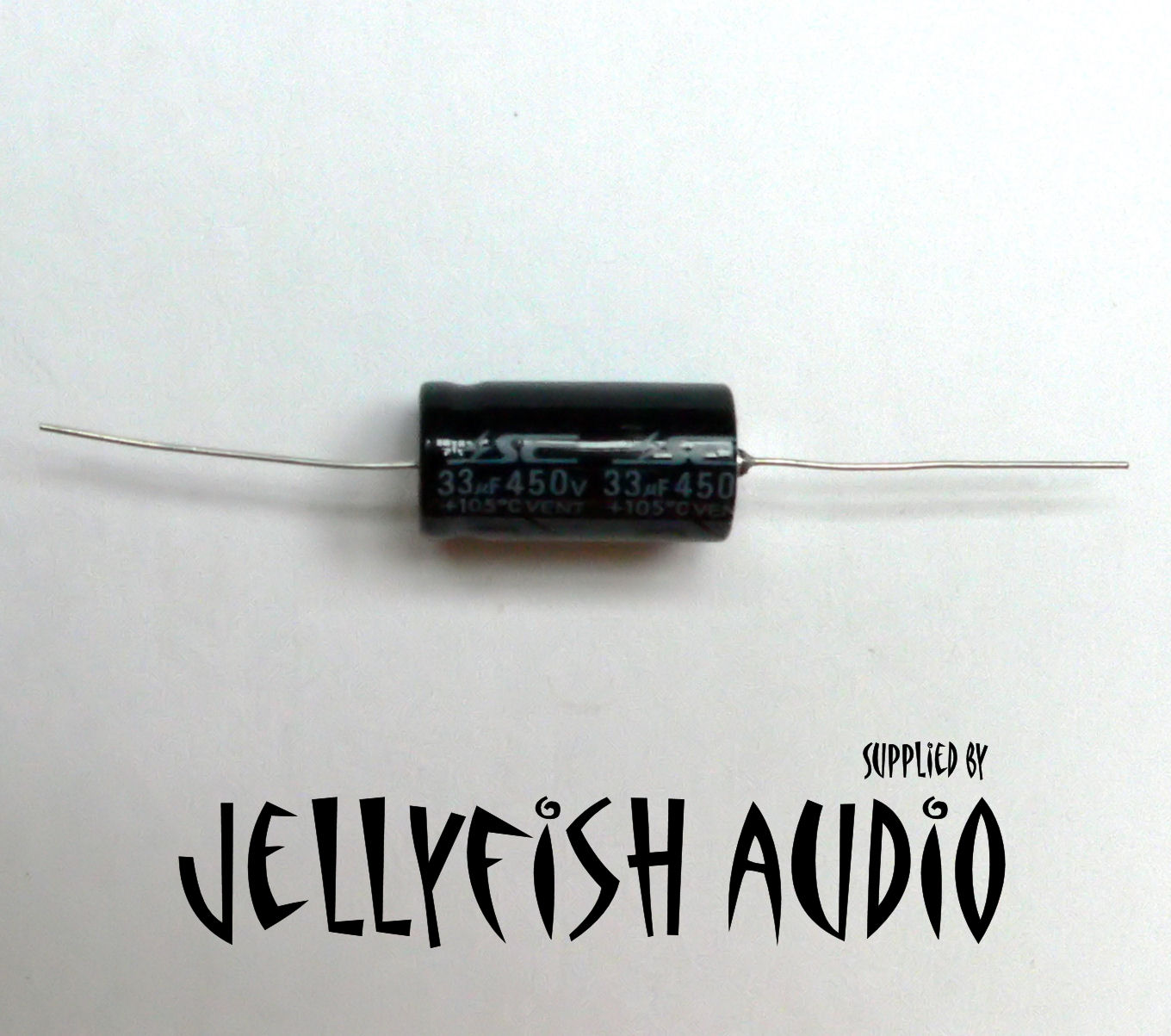 These components are supplied from UK stock.... why wait a month for deliveries from the far east?


Audio Grade 450V Axial Capacitors
Value
Applications
Voltage
Click buttons to buy
8uF
Suitable for 5/10W amplifiers
450VDC
Price: £2.49
10uF
Used for negative bias smoothing in Marshall amps
160VDC
Price: £1.49
16uF
Suitable for 50/100W amplifiers
450VDC
Price: £2.99
33uF
Suitable for 50/100W amplifiers
450VDC
Price: £3.19