High Voltage Can style dual Electrolytic Capacitors with solder tags, for Guitar and Hi-Fi Valve Amplifiers and Radiograms
This is a range of high voltage 500V Can style 35mm diameter Electrolytic Capacitors suitable for HT power supply smoothing in hi-fi or guitar valve amplifiers, radios, radiograms or any high voltage circuit. Suitable for use in Marshall amps and clones and more powerful 50W or 100W amplifiers. See below for a suitable mounting clamp.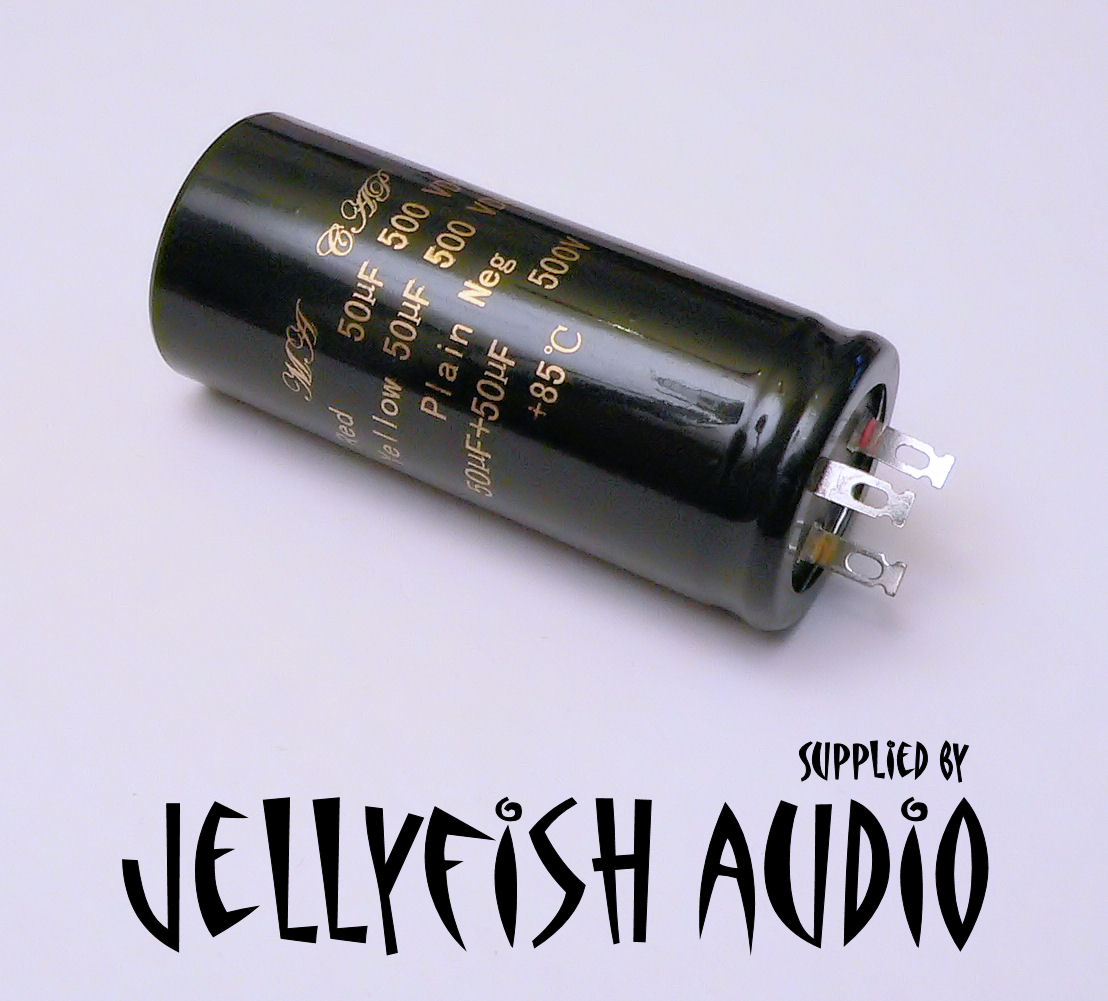 These components are supplied from UK stock.... why wait a month for deliveries from the far east?


Dual Audio Grade 500V Can Capacitors
Value
Applications
Voltage
Click buttons to buy
16uF + 16uF
Suitable for 5/10W amplifiers
500VDC
Price: £6.99
32uF +32uF
Suitable for 18/20/25W amplifiers
500VDC
Price: £7.49
50uF +50uF
Suitable for 50/100W amplifiers
500VDC
Price: £8.49
100uF +100uF
Suitable for 50/100W Hi-fi amplifiers when only the best is good enough
500VDC
Price: £11.99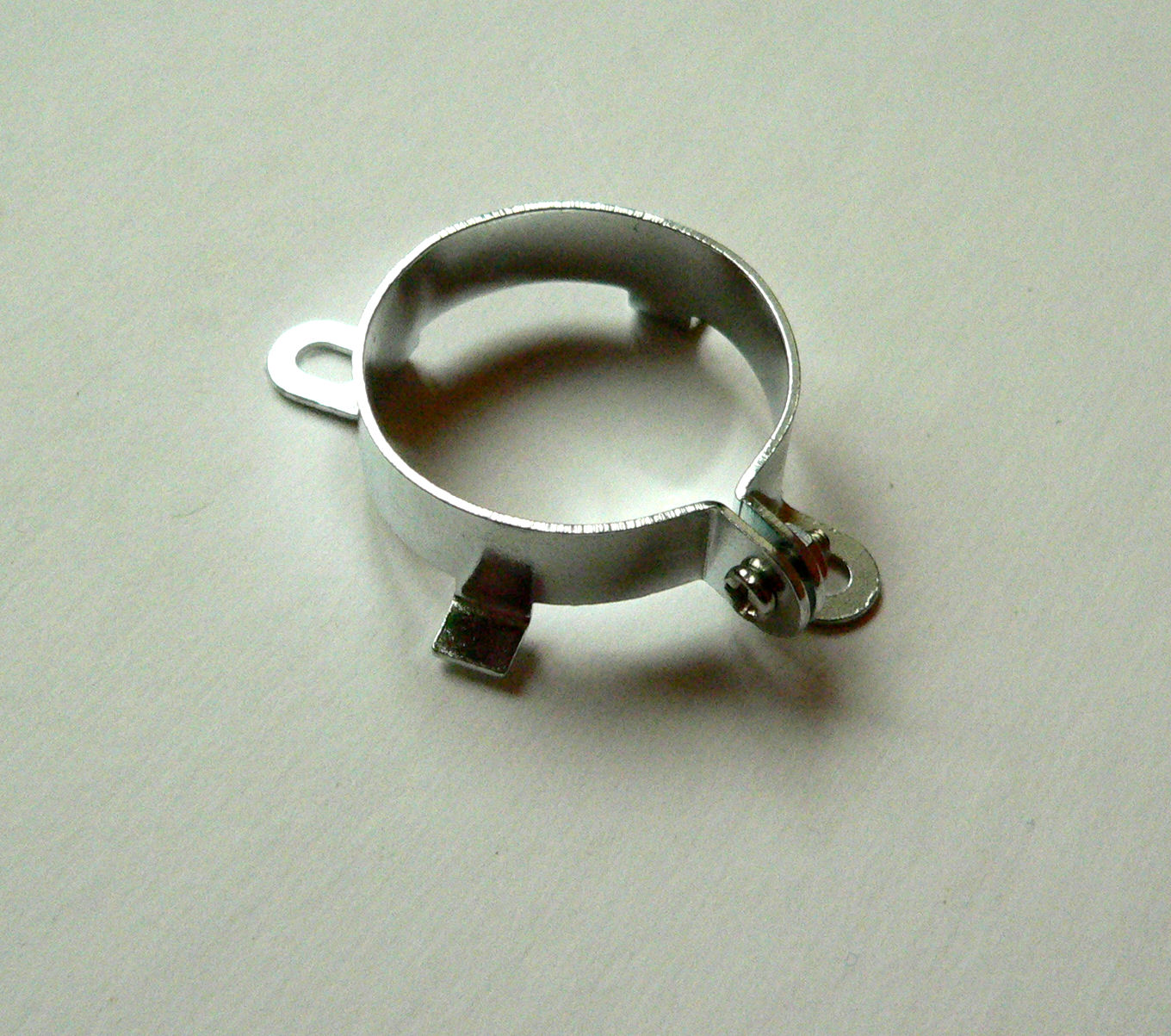 Also available for this range of capacitors is our 35mm chassis mounting capacitor clamp
Price £1.30