Silver Mica 400V Hi Stability Capacitor Packs
This range consists of packs of five 400VDC working Silver Mica capacitors ranging from 10pF to 500pF.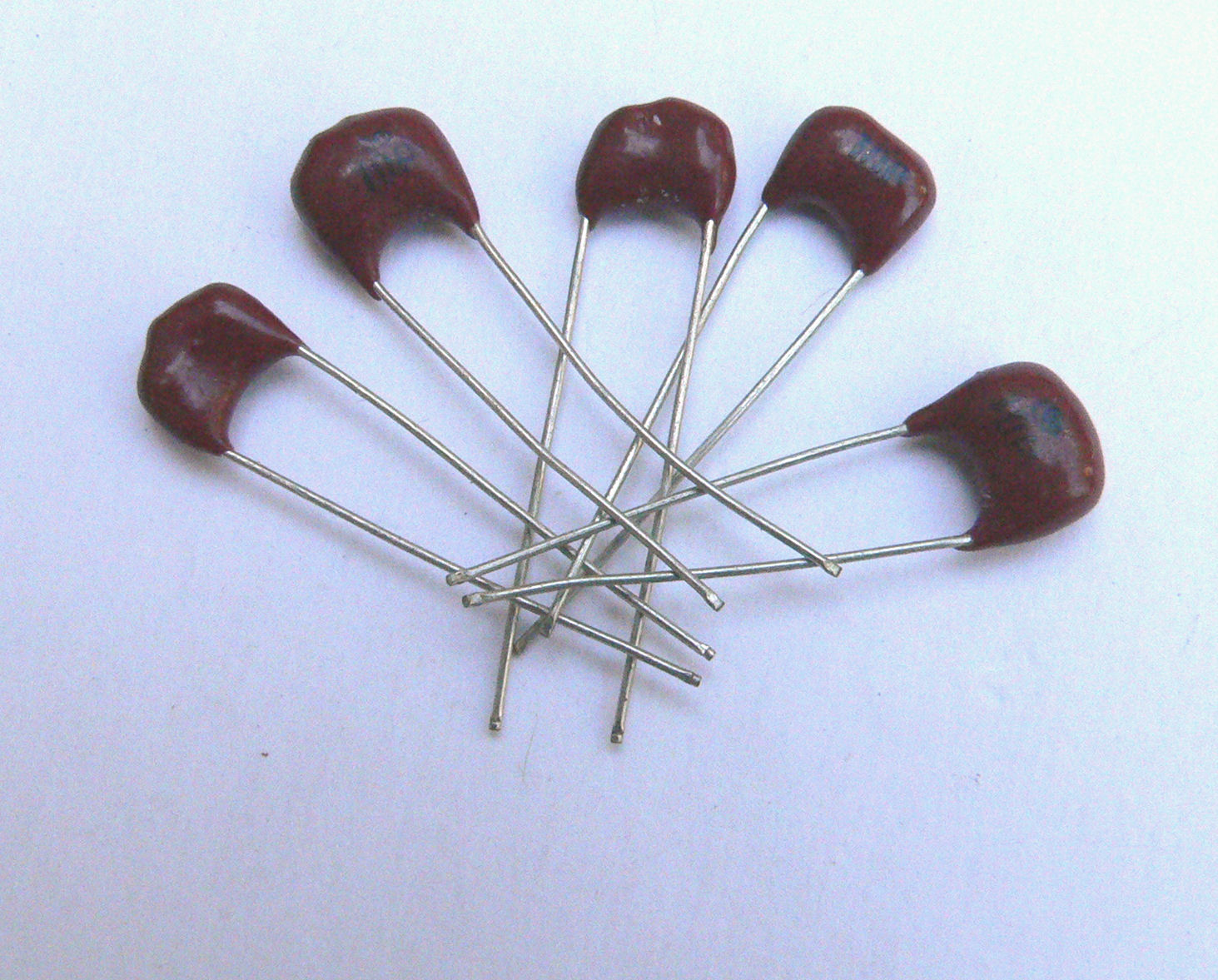 These packs of Silver Mica capacitors are an affordable modern substitute to vintage NOS "Lenco" capacitors, with the same stability and benefiting from more sturdy modern construction techniques.
> Smaller values are ideally suited to RF oscillator or tuner circuits in amateur radio equipment or vintage radios and radiograms, and the higher values are chosen to be a good match for those used in classic Marshall Plexi guitar amplifiers and their modern clones.
These components are supplied from UK stock.... why wait a month for deliveries from the far east?
Silver Mica 400V Capacitors
Value & Qty
Applications
Voltage
Click buttons to buy
10pF pack of 5
Used in tuning LC networks in UHF / VHF radio frequency circuits
400VDC non polarised
Price: £2.99
22pF pack of 5
Used in tuning LC networks in UHF / VHF radio frequency circuits
400VDC non polarised
Price: £2.99
33pF pack of 5
Used in tuning LC networks in VHF / HF radio frequency circuits
400VDC non polarised
Price: £2.99
47pF pack of 5
Used in tuning LC networks in VHF / HF radio frequency circuits and as stability capacitors in valve amplifiers
400VDC non polarised
Price: £2.99
100pF pack of 5
Used in tuning LC networks in HF radio frequency circuits and as stability capacitors in valve amplifiers
400VDC non polarised
Price: £2.99
250pF pack of 5
Used in HF amplifier circuits and in tone stacks in Marshall and other valve guitar amplifiers
400VDC non polarised
Price: £2.99
300pF pack of 5
Used in HF amplifier circuits and in tone stacks in Marshall and other valve guitar amplifiers
400VDC non polarised
Price: £2.99
500pF pack of 5
Used in HF amplifier circuits and in tone stacks in Marshall and other valve guitar amplifiers
400VDC non polarised
Price: £2.99