Fender style vintage amplifier handle
This is an 11 inch long black rubber amplifier cabinet handle with two hole fixings (4 screws in total).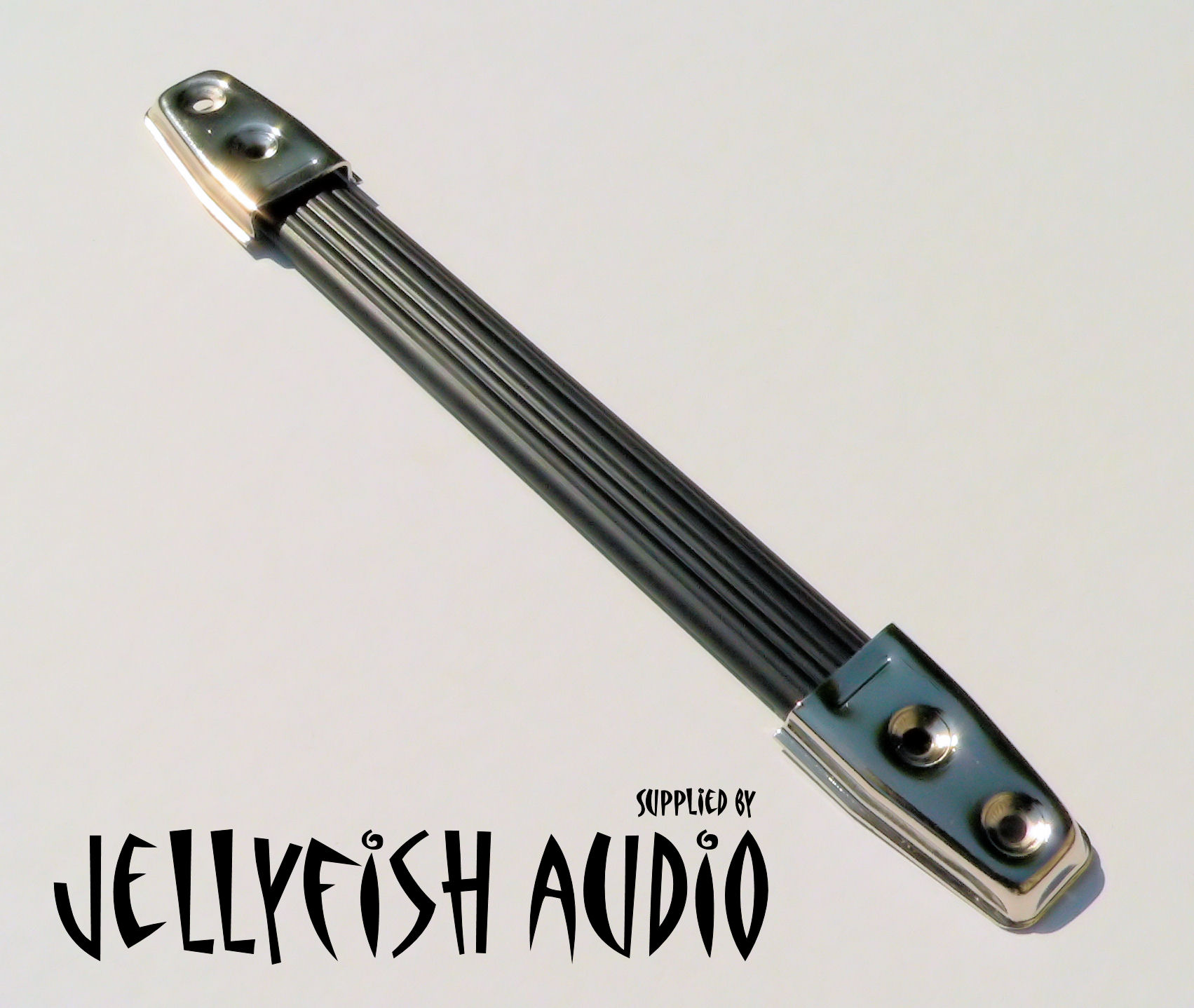 This handle has a steel spring strengthener within the rubber handle and bright plated steel end caps, in the style of vintage Fender amplifiers.
Dimensions: 11" overall when assembled flat, strap fixing centres 8" or 200mm apart, metal end holes are 1" or 25mm apart, 3/16" or 5mm diameter.
Price: £5.45